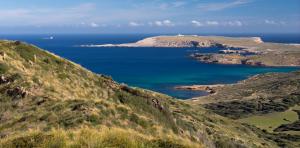 Grants
Land
Menorca Preservada Training Programme
39.397,60 € awarded
LATEST UPDATES
August 2022 – Menorca Preservation's Steering Committee agreed to finance the MENORCA PRESERVADA Farm Consultations which amounts to €5.808,00  (€10.000 total project cost) in order to strengthen and measure the real impact of the training in sustainable agriculture on the Menorca's farms, it is advisable to offer on-hand support sessions on farms that commit to implementing sustainable changes on their land. 
Menorca Preservada Training Programme will be fully subsidised by Menorca Preservation with the assistance of Leader, Mava Foundation and Cristine Bedfor at no cost to the farmers.
General Objectives
Training for the agriculture and livestock professionals about Sustainable Agriculture, Plant Production, Animal Production, Farm Management and Marketing to help them make their farms more sustainable.
Details of the Programme
The full programme will be structured in 5 main learning areas with a total duration of 140 hours to be delivered in weekly 2-hour sessions between January 2022 and November 2023. Interested parties can register for as many courses as they wish.
Full Programme Structure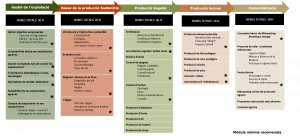 Collaborating Organisations