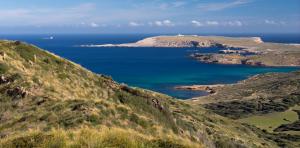 Grants
Sea
OBSAM | Evolution of recreational fishing in Menorca
7.245 € awarded
TOTAL PROJECT COST – €14.445
IN PROGRESS
Organisation Applying for Funding: OBSAM
Project Duration: 1st August 2023 to December 2023
Area of Interest: Sea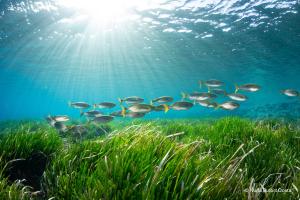 THE PROJECT
Primary Impact
Preserving, protecting and regenerating natural habitats
Summary of the project
Recreational fishing is a traditional practice on the island, of which few data are known that allow us to analyse the intensity of the pressure it exerts on the marine environment of Menorca. Since obtaining data on the actual catches is a difficult task, indirect methods such as surveys or direct observation of the spatial distribution of the activity along the island's coastline have been used. This project aims to carry out a temporal analysis of the evolution of this practice in Menorca over the last 20 years (2002-2022).
Environmental Focus
Marine: Inshore
The analysis of the evolution of recreational fishing in Menorca will allow us to detect possible problems or strong points of this activity, helping to establish management and/or fishing planning measures for the relevant administrations, which will help to preserve, regenerate and protect the marine fauna in the island's waters.
Social, Economic and Cultural Outcomes
Encouraging governments, public institutions and media to act in ways that support the natural world
Encouraging changes in public/consumer behaviour to better preserve, protect, and regenerate the natural world
Description of the project
Recreational fishing is a practice whose impact on the marine environment is usually underestimated. Several authors have demonstrated the importance of recreational fishing on the catches of certain species, at a global level, and point out that most of the impacts derived from recreational fishing are local, reversible and easy to manage. However, it is also pointed out that some forms of fishing are particularly selective and have a very marked impact on certain species.
It is therefore important to analyse this impact at the local level in order to determine possible corrective measures.
At Mediterranean level, it is known that the increase in purchasing power of part of the population together with the greater availability of leisure time has led to an increase in the practice of recreational fishing. In addition, technological advances, with the common use of probes in boats, more powerful engines and the practice of certain new modalities such as jigging or spinning, have led to an increase in fishing capacity.
The aim of this project is to evaluate how fishing methods have varied, the frequency of fishing, the species caught, the areas frequented, the intensity with which these areas are frequented, the use and type of boats. The profile of the fisherman and the economic activity derived from this practice. The analysis of the evolution of these parameters will make it possible to detect possible problems or strong points of this activity, helping the relevant administrations to establish management and/or fishing planning measures.
Specific objectives:
Identify the characteristics of recreational fishing today.

Identify changes in trends over the last 20 years.

Evaluate the catches of recreational fishing and their overlapping with those of artisanal fishing that converge in space.