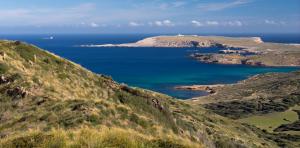 Grants
Sea
Calant Xarxes | Illegal Fishing Alliance
18.740 € awarded
TOTAL PROJECT COST – €300.000
IN PROGRESS
Menorca Preservation, Marilles Foundation, Blue Marine Foundation, Ibiza Preservation Foundation, Mallorca Preservation Foundation and Conservation Collective have joined forces to carry out a study that will allow us to have a more defined picture of what kind of infractions occur in the Balearic Islands with fishing sector and its commercialisation.
Goals:
Find out the real situation of illegal fishing in the Balearic Islands: illegal fishing study.
Release the results to raise awareness among the population.
Work with fishermen, restaurants and consumers to develop a certification system or improve an existing one.
Carry out a campaign among consumers for responsible consumption.