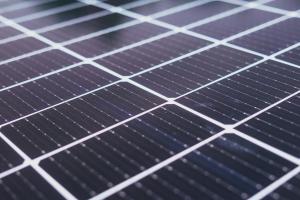 Grants
Renewable Energy
Sant Lluis Clean Energy Community
€19.221,65 awarded
TOTAL PROJECT COST – €22.221,65
IN PROGRESS
Organisation Applying for Funding: Nontropia Estudis.
Project Duration: From February 2021 – IN PROGRESS.
Area of Interest: Renewable Energy.
Financial Leverage: €

220,000 (50% IDEA and 50% IBE)
LATEST UPDATES
August 2022 – Menorca Preservation's Steering Committee agreed to finance the additional costs of this project which amounts to €10.221,65. The two collective self-consumption photovoltaic installations of 80 kWp each are planned, totaling 160 kWp, which have the potential to produce 224,000 kWh per year and save 179 tons of CO2 per year. Installations will be in place by august 2023.  
March 2022 – Based on the shared self-consumption of photovoltaic solar energy, the first Energy Community of the Balearic Islands was created and it already has a legal structure. The project has obtained funding from the Institute for Energy Diversification and Saving (IDAE) of €111,644 for the implementation of photovoltaic installations and community logistics. In addition, the Balearic Institute of Energy has promised to match this funding and to have an active involvement in the community.
"Without the support of Menorca Preservation, the Energy Community would not have been created", Jesús Cardona, President of Nontropia
THE PROJECT
Summary of the Project
The aim of this project is the creation of the Renewable Energy Community of the Sant Lluís Industrial Estate.The model of the Community presents an innovative formula of eco-social transition based on cooperativism and created under the umbrella of energy communities. The modalities of partners (Consumers, Generators, Owners and Investors) and the economic model of the Renewable Energy Community generate an open, flexible and dynamic structure that has a broad horizon for development, growth and replicability.
General Objectives
Creation of a new energy transition instrument from a territorialised social and economic perspective.
Collaborations
Sant Lluís Council.