4th Edition of the MARE Contest
MARE, the Audiovisual Competition for the Conservation of the Balearic Sea, awards 10,000 euros in prizes and invites photographers to portray its beauty and promote its protection. In addition, in this edition, two new prizes have been added: the Audience Award and the Honourable Mention for Elasmobranchs.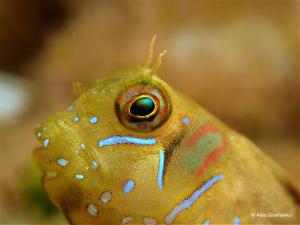 The rules and entry form can now be consulted on the MARE website (www.marebalear.org) and from 1 August photographs can be submitted. Through the images, MARE helps us to get to know the underwater life and landscapes that surround the Balearic archipelago in order to promote its conservation.
4th edition: from 1 August to 15 September
We are launching the rules of the fourth edition highlighting the three values on which the competition is based: the beauty and richness that we still have in our sea; the need to reconnect with it; and the urgency of promoting actions for the conservation and recovery of the marine and coastal environment.
The period for submitting photographs will run from 1 August to 15 September. Up to 20 digital photographs related to the Balearic and Mediterranean Sea that capture its richness and beauty, as well as the human relationship with the sea, whether they are complaints or success stories, may be submitted. Each photograph will be accompanied by a message related to conservation.
Participation Profiles and Categories
MARE has established 3 participation profiles: those under 16 years of age participate as YOUTH, those over 16 years of age, depending on their level, can participate as AMATEUR or EXPERT.
This year, in addition, a new category is inaugurated, accessible to all participants, MARE Popularis (public prize), whose winner will be chosen by popular decision through the votes of the public on the MARE website. The online voting period will start on Friday 15 September 2023 and will end on Tuesday 31 October 2023, coinciding with the jury's decision period. In addition, children under the age of 16 will be able to submit their photographs in a single category and also to the MARE Popularis category.
Prizes and awards
A total of €10,000 will be distributed in 24 prizes – in the form of cash prizes for the Adult participation and underwater equipment for the Youth participation. The awards at MARE serve to build a collective appreciation of the Balearic Sea and to give further recognition to the photographers who connect the public with the sea.
Photographs donated for the conservation of the Balearic Sea
40% of the photographs submitted in previous editions have been donated for conservation purposes, a sign of the great generosity and awareness shown by the participants.
A collaborative initiative open to further support
This contest has the financial support of the Marilles Foundation, in collaboration with Menorca Reserva de la Biosfera, Menorca Preservation, IbizaPreservation, Mallorca Preservation Foundation, Save the Med, Iniciatives Mediterrànies, Foro Marino de Ibiza y Formentera, MedGardens, Arrels Marines and Mar de Fondo.
For more information:
www.marebalear.org