Opening of the exhibition "PescArt Menorca"
Menorca, 24 February 2022. – The exhibition "PescArt Menorca" opens, showing the results of a pilot project to study the commercial viability of reusing fishing nets by craftswomen in the Artisanal Centre of Menorca promoted by the Menorca Without Plastic Alliance under the direction of Menorca Preservation.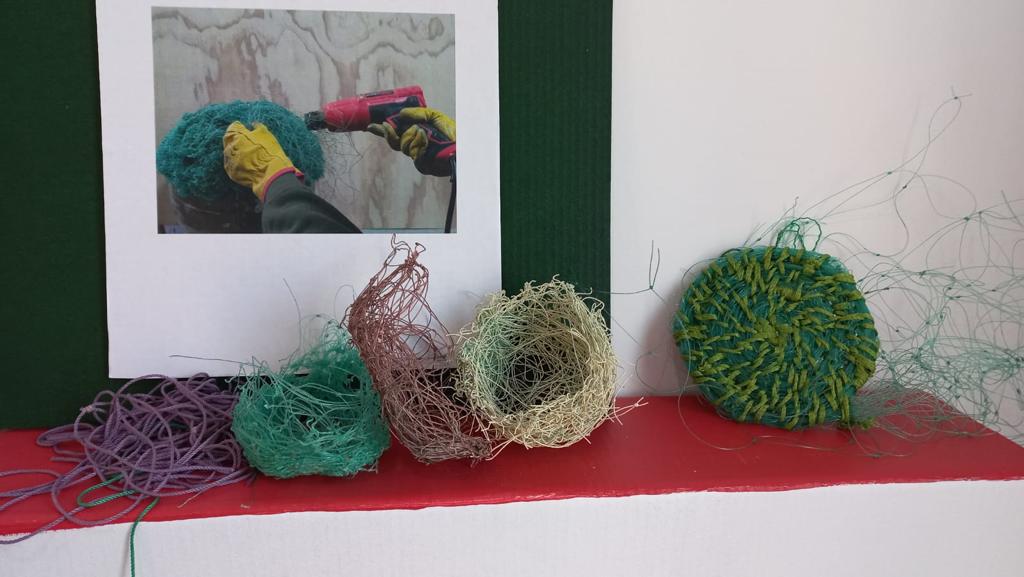 This event is part of the closing day of the "Plastic Waste Free Islands Project" initiative promoted by the International Union for Conservation of Nature (IUCN) with the financial support of the Didier and Martine Primat Foundation.
Menorca and Cyprus were the two pilot islands selected in the Mediterranean to develop actions in island areas to reduce the generation of plastic waste and its dumping in the sea.
Link to Plastic Free Menorca where you will have more information about this project.