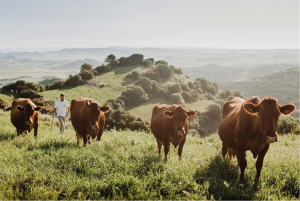 Grants
Land
Biosphere Reserve | What does it mean?
600€ (the remaining of the funds is being contributed by the Ateneu de Maó itself with support from GOB) awarded
Name of Project:
Biosphere Reserve – What does it mean?
The Biosphere Reserve. What does it mean? The Ateneu de Maó scientific and cultural association and GOB in collaboration with the Menorca Preservation Fund are organising a series of four roundtable discussions to analyse the implications and achievements of the declaration of the Menorca Biosphere Reserve. Discussions will cover issues of an economic, environmental, agricultural, landscape and heritage nature, with experts participating from each field.
Organisation requesting funding:
ATENEU DE MAÓ, CIENTÍFIC, LITERARI I ARTÍSTIC; The Ateneu de Mahon is a scientific, literary and cultural non-profit organisation founded in 1905 and which carries out events linked to their areas of interest through-out the year. They have over 800 members.
Issue of Concern being addressed:
An educational activity looking to increase knowledge around the following key areas: Biosphere Reserve, Countryside, Environmental matters, patrimony, economy and sustainability.
Project Overview:
Increase people's knowledge and understanding of what it means that Menorca is a Biosphere Reserve.
Project collaborations:
GOB and the Menorca Preservation Fund
General project objective:
To carry out 4 round table events with each focusing on a key topic related to the Biosphere Reserve declaration which has been in place for 25 years, with the objective of raising awareness on the importance of this declaration and what it has meant for the island to have this recognition from UNESCO.
The projects specific objectives are:
Four round table events under the title: Biosphere Reserve – What does it mean?
Location: ATENEU DE MAÓ.
1.- WHAT DOES THE BIOSPHERE RESERVE DECLARATION IMPLY AND WHAT HAS BEEN ACHIEVED BECAUSE OF IT?
2.- AGRICULTURE, COUNTRYSIDE AND THE ENVIRONMENT
3.- THE FUTURE OF OUR PAST. HERITAGE
4.- ECONOMY AND SUSTAINABILITY
Chronology:
Each Thursday in November 2018 – 8th, 15th, 22nd and 29th November. Ateneu de Maó
First round table:  8/11 · Thursday, 8 pm
What does the declaration of the Reserve mean and what has it achieved? 
Participants:
Joan Rita, professor of the Universidad de las Islas Baleares (UIB).
Maria Lluïsa Dubón, geographer.
Cipriano Marín, author of the Biosphere Reserve candidacy.
Rafael Suñol, economist.
Moderator: Carlos Coll, President of GOB Menorca.
Second round table 15/11 · Thursday, 8 pm:

Agriculture, landscape and the environment
Participants:
Tolo Mercadal, director of the Cooperativa del Camp de Menorca.
Toni Moll, farmer from La Marcona, a farm with a land stewardship agreement.
Lluís Anglès, Binifadet Winery.
Enric Picanyol i Roig, owner of an olive oil production farm.
Rafael Maya, geography professor (Universidad Complutense de Madrid.)
Francesc Font, agricultural technical engineer and Son Felip-Algaiarens technical director .
Moderator: Deborah Hellyer, businesswoman and former British Consul.
Third round table 22/11 · Thursday, 8 pm
The future of our past. Heritage
Participants:
Margarita Orfila Pons, archaeology  professor (Universidad de Granada).
Antoni Ferrer, island director of Culture and Heritage
Joan-Enric Vilardell, architect.
Moderator: Roser Roman, landscape architect.
Fourth round table 29/11 · Thursday, 8 pm 
Economy and sustainability
Participants:
Jorge Fabra, member of the Nuclear Security Council and founder of Economists Facing the Crisis.
Carmen Crespo, Director of the CentreBit Menorca
Marcos Martín Larrañaga, Menorca Millenials
Maria García Melsión, Secretary-General of PIME
Manel Adell, owner of farming operations around Ciutadella
Moderator: Carlos Sintes, entrepreneur.
*Photograph from 25th ANNIVERSARY MENORCA BIOSPHERE RESERVE PROGRAMME http://www.menorcabiosfera.org/publicacions/llistat.aspx?IDIOMA=3&Tipo=RB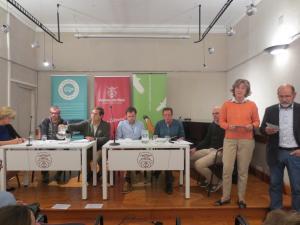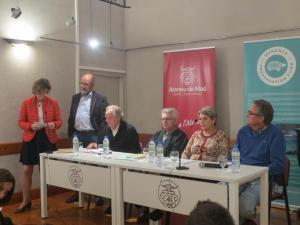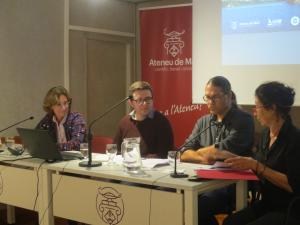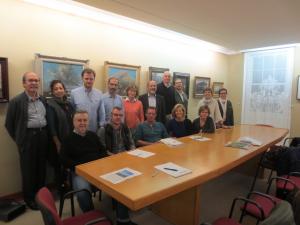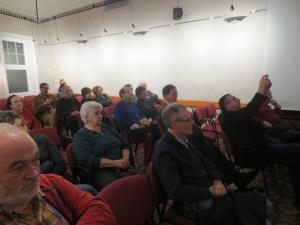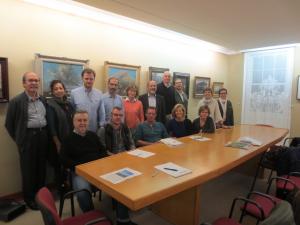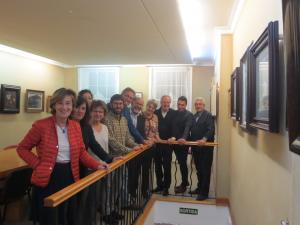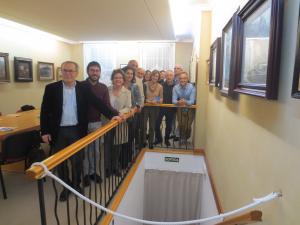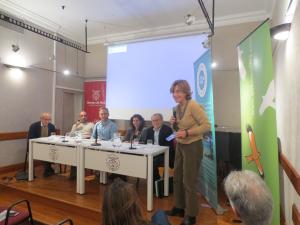 Problem with applepie_make_image(): Missing parameter or 'id' attribute