Festival de Cine de Menorca | Menorca Film Festival 2019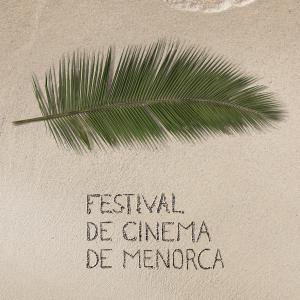 A partir del 15 al 21 de julio, la cuarta edición del festival de cine de Menorca da la bienvenida a una nueva incorporación a la programación de este año: la categoría Cine y Sostenibilidad.
*
Amount funded by MEPF: €1,000
La cuarta edición de este año del Festival de Cine de Menorca presentará Cinema & Sustainability, una exitosa colaboración entre grupos locales, como Per la Mar Viva, Alnitak y el Fondo de Preservación de Menorca.
Después de haber estado en desarrollo durante el último año, la categoría Cine y sostenibilidad describe los procesos insostenibles vinculados a la producción y distribución involucrados en el sector audiovisual. Con cada área de producción de películas generando un gran impacto ambiental, el proyecto Cinema & Sustainability ofrece consejos e ideas de expertos sobre cómo la industria del cine puede mejorar e implementar medidas sostenibles.
Green Shooting
Dado que el cine y el cine son una herramienta internacional que se puede utilizar para difundir información y educar a un público de todas las edades, el equipo detrás del festival de cine (La Associacion Tanagra) creía que la sostenibilidad dentro del cine es un área importante que debe abordarse. En última instancia, además de proporcionar entretenimiento, el festival también tiene como objetivo resaltar los temas de actualidad y llevarlos a la atención pública a través del medio cinematográfico.
La Asociación Tanagra cuenta con el apoyo de la FPM para la primera edición de la categoría Cine y sostenibilidad, con el objetivo de tenerla como una característica permanente dentro de la programación habitual del festival para futuras ediciones.
Vea a continuación el programa completo de la Cine y sostenibilidad: hacia el Green Shooting. Cinema & Sustainability: towards Green shooting.
Date: Thursday July 18th
Time: 10am to 2pm
Venue: Museum of Menorca
Mesa Redonda + Screenings
Discusión en torno a la pregunta: ¿Qué políticas deberían ser esbozadas en un intento por establecer prácticas más sostenibles en la producción cinematográfica?
Mesa redonda moderada por el actor Sergi López.
Guests:
Luz Molina. Abogada, asesora y gerente de proyectos. Head of Green Screen: un proyecto que tiene como objetivo mejorar e implementar medidas sostenibles en el sector audiovisual.
Miguel Ángel Tobías. Director de cine y televisión. Fundador de la productora ACCA Media. Director de El secreto de Ibosin, la primera película ecológica apoyada por el Consell d'Eivissa y que también es un homenaje a la isla.
Irene Estaún. Director de la Reserva de la Biosfera. Es licenciada en Ciencias Ambientales y ha sido codirectora del Plan de Residuos de Menorca, además de haber trabajado en proyectos en islas europeas.
Marcos Martín. Cofundador y CEO de Descelera Menorca, la primera empresa desaceleradora de startups del mundo. Especialista en sostenibilidad, bioenergía, ha trabajado en muchas empresas internacionales relacionadas con el medio ambiente.
After the round table, the group will be invited to the Sant Francesc patio to enjoy the following screenings:
'More fish, Less plastic'.
Videos from LEADER and the MEPF's campaign to raise awareness towards reducing single-use plastic containers.
Scott and Milá. Ep. 4. Movistar +.
Mercedes Milá will present this episode on eco-awareness.
Birthplace by Jorik Dozy. Short film.
A poetic metaphor of the reality of our seas.
[SPOT] Festival de Cine de Menorca 2019 from Festival de Cine de Menorca el Vimeo.